"My life is an uncomfortable sentence, with the occasional comfortable parenthesis." —Megan
Walking back from dinner today, Megan laughed so hard about a hypothetical baby chicken that she almost threw up.
"If I don't have sex sometime soon…I'll just start eating..."
– Megan
Megan: *flopping her hands around* If I ever had to smack a cat, this is how I'd do it. Claire: What the heck are you talking about?! Megan: *laughs uncontrollably and doesn't answer*
"I just wanna touch it! Ow!"
In case you're interested, Megan is currently sitting on the floor fiddling with her mix of hot melted chocolate eggs and jelly beans—"Wanna play with it? haha! I'm so glad it's not poop!" …She added strawberry frosting and Trix "Is it weird that this is exactly what I wanted and I didn't even know?"
"What if I didn't put on pants? What if I just put on thicker leggings?"
– Megan (via weleaveinten)
I guess if you're being chased by the Devil the...
Claire: I don't like the word "larynx".
Megan: Me, neither. 'Specially when you say it.
Claire: What? Why?
Megan: It just sounds really gross.
"THE POPE WILL NOT STAND DOWN! Yeah, I don't even know what that was."
– Megan
Megan: Nooo!
Sara: What?
Megan: I accidentally inserted a binomial theorem instead of an upside-down exclamation point….
"Oh my god, I thought that was actually the voices in my head. That scared the..."
– Megan, when Claire started singing Kum Ba Yah
"I can't anger myself. I tried to do anger but I guess my body rejected..."
– Megan
"And besides, if I had a fetus on my shoulder I wouldn't even be able to reach it..."
– (via weleaveinten)
Megan: *pats the far end of Gabby's bed* Megan: This is the butt. 
"It's a rat!"
– Megan (repeatedly)
1 tag
Megan: Know what's a problem with that idea, though?
Sara: Yeah?
Megan: No one would name a kid Ugly.
Sara: Maybe she's just really self-aware. Like she's badass and smart and knows there's more to life to being cute.
Megan: No, it has to be short for something. Uglimeralda...Uglita...
Megan: Ugliaria
Megan: Ugli...*laughs* I'm just making noises.
Megan: *giggle* You know how they have Beauty and the Beast?
Sara: Yeah?
Megan: Well what if they had Ugly and the Cute-Thing? And like an ugly girl falls in love with a cute thing? *giggles*
Sara: Can that please be our children's book?
Megan: Yes! Look! that's a cute thing! *laughs* It's a dog!
Tonight, seemingly without a second thought, Megan picked up and ate a piece of cookie from a random platter of broken cookies we came across on Campus Walk. The end.
"NO CHEESE, NO CRACKERS, AND NO GROMMITS FOR YOU"
– Megan
"I SLEPT IN A CHAIR LAST I CAN COGNIFY MY DISSONANCE WHENEVER I WANT."
– Megan
"I'm gonna take your fingerprints and dent all the cans in Giant with them!..."
– Megan
"This chairs feels like a bunch of hairy snakes right now. When I have my own..."
– Megan
Megan: *excited gesturing* Everyone else: *looks at her quizically* Megan: Sorry, I just remembered I have vitamins.
On voting:
Megan: My sticker is cool! It's like all, "I voted in the 2012 election, yada yada yada..."
Sara: "Bitches!"
Megan: Oh my god, I would be so badass! I would vote four times for those!
Claire: That isn't voter fraud or anything...
Megan: I would beat up little kids for their stickers!
Sara: I'm not sure you understand how the voting system works...
On Her "What Kind of Bagel Are You?" Quiz Results:
"THIS IS LITERALLY THE WORST THING THAT HAS HAPPENED TO ME TODAY! LITERALLY THE WORST THING!" -Megan Champion is NOT a plain bagel.
"My mouth is so much bigger than I thought it was!" -Megan
I appreciate mornings afternoons when Megan turns into Frozone from The Incredibles, and then threatens me with Christmas bagels. It's the little things. —Sara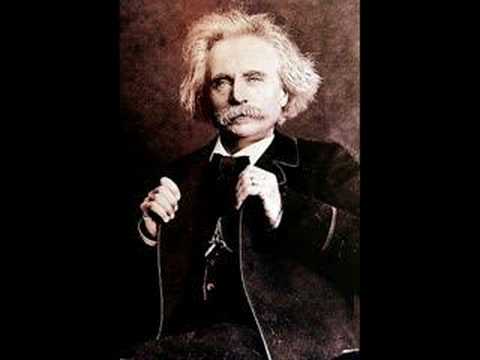 I'm eating a frog. Is that cannibalism? No. Frogs aren't people. I feel weird.  —Megan
1 tag
Late-night talkers
Megan: I used to be a rock, but lately I feel like I'm being worn down to sand.
Sara: At least you can be a sand castle now!
Megan: Well, I can't make myself a castle. Only other people can make me a castle now.
Sara: Wow, we just got really deep.
Megan: I want a fucking macaroon! Gabby: What, is a normal macaroon not good enough for you? Megan: No, because while I'm holding it I want it to be like, "Yeeeeeeah!" 
"Know what's weird? October is almost over."
– Megan, October 7, 2012
"What if a grape fell in your shoe and you had to wear a grape for the rest of..."
– Megan
"Why can't we wear onesies like everyone else? …under the age of one!"
– Megan (via weleaveinten)
Why are there [packing] peanuts everywhere? It looks like a mailman was murdered. —Megan
"Middle class! I'm Obama!"
– Megan
If we won the lottery, we could take a BOAT to Disney World! —Megan
Flawnmowers!
That's not gonna mow your grass!
On Disney Sidekicks:
Claire: I like all of them. Well, except Flounder. Megan: Aww, I liked him! I always wanted to squish him. Or deep fry him. 
"BUFFER, YOU CLASSY PIECE OF SHIT!" —Megan Champion
"Do you ever get like a picture stuck in your head, instead of a song? Well..."
– Megan
"I fucking hate pulling weeds. Not as much as I hate the devil."
– Megan
You know a sentence is going to be good when Megan starts it with, "For some reason I…"
Sean: Apparently Chuck Norris and his wife are total Evangelicals, and soon there's gonna be a PSA where they explain how, if we reelect Obama, we'll be bringing about one thousand years of darkness.
Sara: Yep. Because Obama is the anti-Christ.
Megan: Aw, Obama's not the anti-Christ [pause] I am.